From chaotic India to organised Holland.

With my mind still in Bangalore and myself and my belongings back in Holland, residing in a holiday rental with the kids, I decided to look at my website "Feeling Home Abroad" again and wondering how to become active again in my home country. No more trailing spouse, no more expat coffees and bookclubs, no more pilates at the pool, no more volunteering. Instead working hard to start up our Dutch life again, organising the move back, getting the children settled back in, organising after school activities and thinking what my next goals will be. Exciting new "old" beginning!
​

Powered by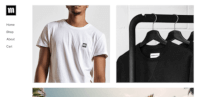 Create your own unique website with customizable templates.